Welcome to Our Practice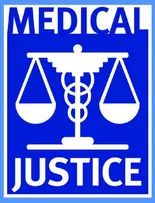 Proud Member of
Medical Justice Services
If you are looking for a podiatrist in the Norton or New Philadelphia area, we welcome you to our practice.
One of the goals of our Web site is to provide you an extension of care. As you navigate through the site you will find a wealth of information about podiatry, foot and ankle ailments, treatments available, exercising and shoes.
As a licensed podiatrist in Ohio, we believe our patients deserve to have the information needed to make good choices about their foot and ankle care. Our goal is to educate each patient and begin a relevant treatment program with the highest quality of care available. Whatever your foot and ankle trouble, we'll work together to find the answers that will comfort you and bring you relief. We provide countless services that include Bunions , Hammertoes , Ingrown Toenails , Diabetic Foot , Fungus Toenails and more.
We take pride in providing you with a comfortable office experience. Our qualified staff is friendly and will ensure a pleasant visit. Our offices are conveniently located in Norton, OH and New Philadelphia, OH. We invite you to call our office with any questions via the contact us or request an appointment page of our Web site.
Mission Statement
Our practice is working together to realize a shared vision of uncompromising excellence in podiatric care.

To fulfill this mission, we are committed to:
Listening to those we are privileged to serve.
Earn the trust and respect of patients, profession and community.
Exceed your expectations.
Ensure a creative, challenging and compassionate professional environment.
Strive for continuous improvement at all levels.
Keeping up on the newest technology and medical advancements, through continuing education programs and seminars.
---